The Fox Lake Inland Lake Protection & Rehabilitation District is dedicated to Fox Lake's water quality, managing the Fox Lake Wastewater Collection, and is a partner in the Fox Lake Wastewater Control Commission. In addition, FLILPARD is a member of the Healthy Soil Healthy Lakes, the Dodge County Lakes Group, and the Healthy Soils initiative.

Spotlight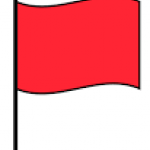 Signs & Flags Now Available for Pick-Up
Did you sign up for the aquatic plant herbicide treatment? Pick up your sign & flag now until Friday, June 8 at the District office M-F, 8a-1p.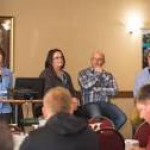 Jamie Patton Presentation
Save the date! Tuesday, June 26, 10a-Noon, Jamie Patton, Northeast Outreach Specialist for UW-Madison's Nutrient Pest Management Program, will be discussing shoreline management, erosion prevention, soil health & more! Join us at the Town Hall.
Sign Up For FLILPARD News
We encourage all those residing in the FLILPARD watershed to stay updated on news that affect Fox Lake and its watershed. Stay connected by receiving our FLILPARD e-news.