The Fox Lake Inland Lake Protection & Rehabilitation District is dedicated to Fox Lake's water quality, managing the Fox Lake Wastewater Collection, and is a partner in the Fox Lake Wastewater Control Commission. In addition, FLILPARD is a member of the Healthy Soil Healthy Lakes, the Dodge County Lakes Group, and the Healthy Soils initiative.

Spotlight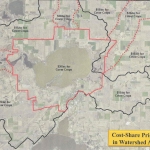 Attention Fox Lake Watershed Producers: We would like to provide financial incentives for your farm to incorporate cropping practices that are known to improve soil health and reduce nutrient losses from cropland. Click on the title to learn more.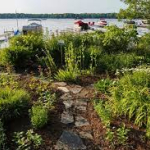 Thank you to all the Fox Lake Shoreline Owners that took the time to participate in the survey that circulated in July. Please click on the link listed below to review the results of that survey. This information is helpful to the Fox Lake Inland Lake Protection and Rehabilitaiton District going forward with our Lake Management Plan. Your feedback is very important to us.
https://flilpard.org/images/uploads/pages/Survey_Results_Fox_Lake_Property_Owners.pdf
Sign Up For FLILPARD News
We encourage all those residing in the FLILPARD watershed to stay updated on news that affect Fox Lake and its watershed. Stay connected by receiving our FLILPARD e-news.