The Fox Lake Inland Lake Protection & Rehabilitation District is dedicated to Fox Lake's water quality, managing the Fox Lake Wastewater Collection, and is a partner in the Fox Lake Wastewater Control Commission. In addition, FLILPARD is a member of the Healthy Soil Healthy Lakes, the Dodge County Lakes Group, and the Healthy Soils initiative.

Spotlight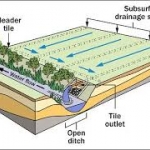 The FLILPARD and FLPO are combining resources in order to assist with the construction of an innovative Phosphorus Reduction System that is being implemented on a farm within the Fox Lake watershed.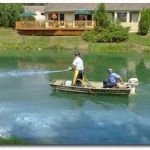 Have you signed up for the residential herbicide application program to treat Eurasian Watermilfoil? Click on the above title for the form. The deadline to sign up is Noon March 11.
Sign Up For FLILPARD News
We encourage all those residing in the FLILPARD watershed to stay updated on news that affect Fox Lake and its watershed. Stay connected by receiving our FLILPARD e-news.