The Fox Lake Inland Lake Protection & Rehabilitation District is dedicated to Fox Lake's water quality, managing the Fox Lake Wastewater Collection, and is a partner in the Fox Lake Wastewater Control Commission. In addition, FLILPARD is a member of the Healthy Soil Healthy Lakes, the Dodge County Lakes Group, and the Healthy Soils initiative.

Spotlight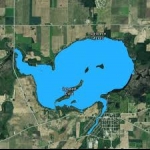 Did you sign up for the Herbicide Treatment? Signs and flags will be available for pick up at the District office Monday-Thursday between 8am and 3:00pm. Click on the title for details.
FLILPARD Office is Closed to the Public at this time
The FLILPARD office is closed to the public at this time due to Covid 19. If you are witnessing an event that is negatively affecting Fox Lake's water or waterways, please call the FLILPARD chairman, Tim Meekma, 920.988.7358.
Sign Up For FLILPARD News
We encourage all those residing in the FLILPARD watershed to stay updated on news that affect Fox Lake and its watershed. Stay connected by receiving our FLILPARD e-news.