The Fox Lake Inland Lake Protection & Rehabilitation District is dedicated to Fox Lake's water quality, managing the Fox Lake Wastewater Collection, and is a partner in the Fox Lake Wastewater Control Commission. In addition, FLILPARD is a member of the Healthy Soil Healthy Lakes, the Dodge County Lakes Group, and the Healthy Soils initiative.

Spotlight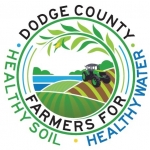 Healthy Soil-Healthy Water Spring Field Day March 27
11:30 Registration; Free Lunch at Noon; Program 12:30 p.m. to about 2:00 p.m. Location: Roche Farm, N3339 Roche Rd., Columbus, WI 53925 You will not want to miss this great opportunity to network and ask questions. More info here.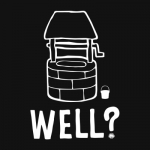 Well Testing Available
The District will be offering well testing on June 17. The testing we offer is through UW-Stevens Point. The Homeowner's package will test for coliform bacteria, nitrate, chloride, pH, alkalinity, conductivity, hardness and saturation. If you are interested in testing your well, call FLILPARD.
Sign Up For FLILPARD News
We encourage all those residing in the FLILPARD watershed to stay updated on news that affect Fox Lake and its watershed. Stay connected by receiving our FLILPARD e-news.