The Fox Lake Inland Lake Protection & Rehabilitation District is dedicated to Fox Lake's water quality, managing the Fox Lake Wastewater Collection, and is a partner in the Fox Lake Wastewater Control Commission. In addition, FLILPARD is a member of the Healthy Soil Healthy Lakes, the Dodge County Lakes Group, and the Healthy Soils initiative.

Spotlight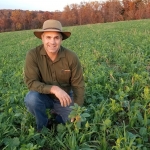 Residents are invited to attend a FREE water quality seminar for lake and river property owners, Wed.Feb. 6, 6-8p. Bayside Supper Club. Speakers include popular national lecturer Steve Groff from the Chesapeake Bay watershed and Green Lake County's shoreline expert Lisa Reas. Click on the above title to learn more. RSVP by Feb 1 please.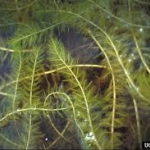 Did you think this last summer had fewer weeds? Depending where you live on the lake, you may be right. The Fox Lake 2017-18 Aquatic Plant Surveys are now available. Click on the title to view.
Sign Up For FLILPARD News
We encourage all those residing in the FLILPARD watershed to stay updated on news that affect Fox Lake and its watershed. Stay connected by receiving our FLILPARD e-news.