Lake Water Quality

SOIL TEST YOUR LAWN BEFORE APPLYING FERTILIZER: Instead of fertilizing our lawns at the same schedule that one might fertilize for properties 'off-lake,' do a soil test for your lawn through Dodge County's UW-Extension. Learn what nutrients your lawn needs BEFORE APPLYING fertilizers. Ask the Dodge County Extension Office the best time to apply nutrients that will offer minimal impact on the lake. In early October, the FLILPARD office will have materials on-hand to assist in soil testing.
The importance of Soil Testing
Soil Test Submission Form
###
Phosphorus Reduction System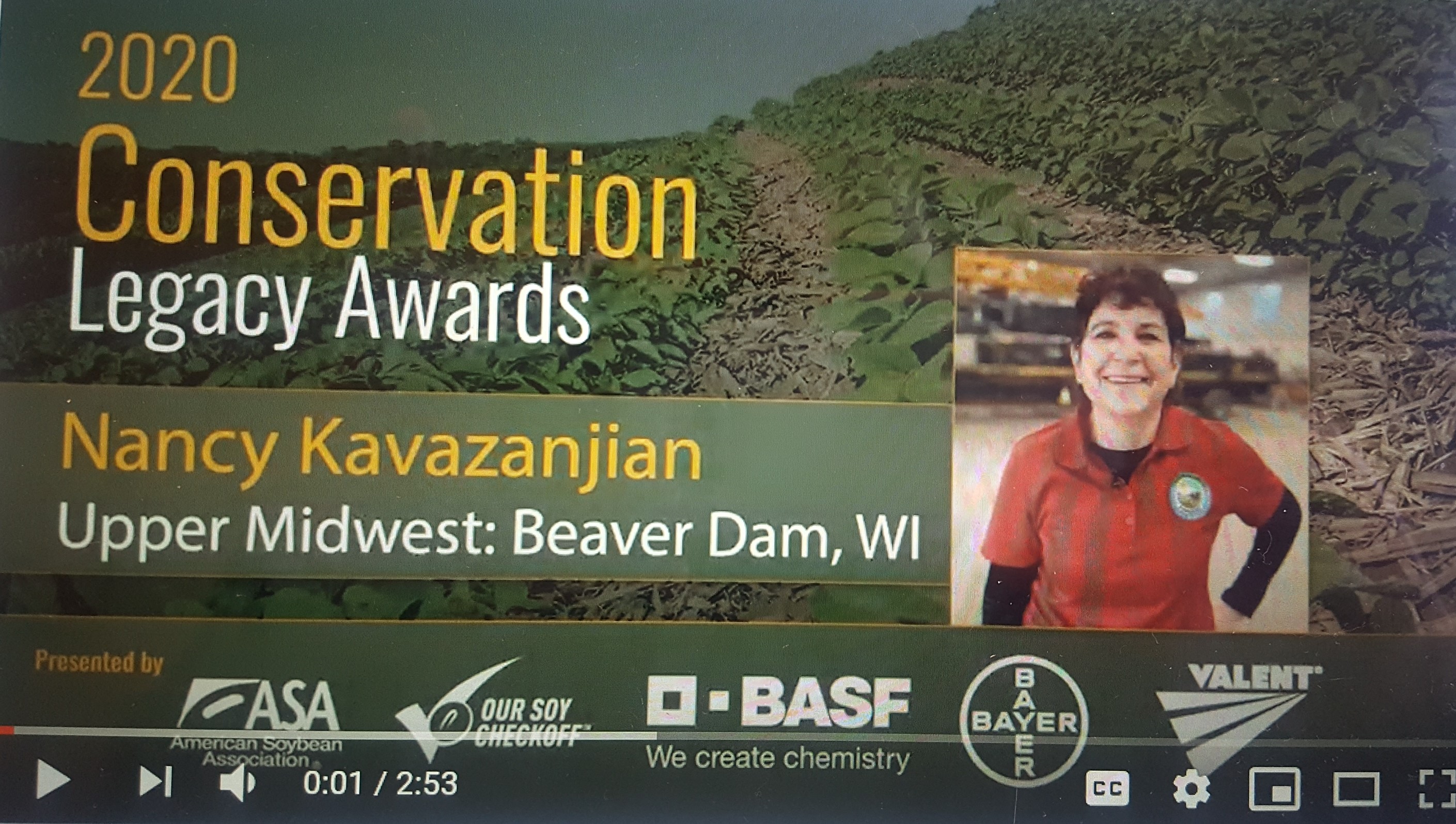 Congratulations Fox Lake watershed producer,Nancy Kavazanjian,for receiving the 2020 Conservation Legacy Award. FLPO designated funds to assist with the construction of the innovative Phosphorus Reduction System. VIEW VIDEO HERE
FLILPARD and FLPO combined resources in order to assist with the construction of an innovative Phosphorus Reduction System that is being implemented on the Hammer Kavazanjian farm which is within the Fox Lake watershed. The project will use several water flow control devices and blast furnace slag to reduce the concentration of Phosphorus in the water within their drain tile line that all eventually goes into Fox Lake. Both FLILPARD and FLPO believe it will be beneficial to support the Hammer Kavazanjian farm as they take on this innovative endeavor, so we will both provide financial assistance to help alleviate the cost of construction materials and hiring contractors. There are also arrangements for regularly scheduled sampling of the drain tile water to be tested in a lab to measure its effectiveness. Should the project prove to be successful, it could certainly be replicated to reduce Phosphorus outputs on other farms that use drain tile.
###

Some areas of Fox Lake have had Filamentous Algae. Learn more about Filamentous Algae.
Recent studies indicate that Fox Lake is eutrophic to hyper-eutrophic and capable of a rapid transition from a clear water macrophyte dominated ecosystem to a turbid algal dominnated system. Our goals include regularly monitoring phosphorus and oxygen levels.
Fox Lake's water quality is dependent on many factors including the lake's aqua plant maintenance, area snowfall, lake ice cover, wind, and rainfall.
The FLILPARD's Drew Creek Report is currently our most major watershed and lake quality initiative.
Our most recent Aquatic Plant Management report.
Our most recent Aquatic Plant Survey
Last year, Dodge County's Land and Water Conservation organized the Healthy Soil, Healthy Water workshop that featured well-known Certified Professional Soil Scientist, Ray Archuleta. Ray has over 30 years experience as a Soil Conservationist, Water Quality Specialist, and Conservation Agronomist with the Natural Resources Conservation Service (NRCS).
This Ray Archuleta video is very informative