Watershed Management
September 18, 2018: The Fox Lake Inland Lake Protection and Rehabilitation District announces that the Fox Lake Inland Lake Protection and Rehabilitation District, in partnership with the Dodge County Healthy Soils/Healthy Waters initiative, will be distributing free cereal rye seed to producers who farm in the Fox Lake watershed. View Press Release
The Fox Lake watershed is approximately 35,600 acres in size, draining areas of Dodge, Fond du Lac, Green Lake, and Columbia Counties. The watershed is comprised of rolling hills and plains interspersed with wetlands. 70% of the watershed is in agricultural land use. The geology of the area consists of bedrock of sandstone and dolomite formations overlain by glacial deposits of clay silt, sand, and gravel. The major soil types are silty loams on the uplands and muck soils adjacent to stream courses and along the march areas of Fox Lake.
One concern of our watershed is the spreading of manure within our watershed. Spreading manure across producers' fields is a necessary process and does require prudence
Click here to learn more about manure spreading.
The FLILPARD's Drew Creek Report is currently our most major watershed and lake quality initiative.
Our Fox Lake watershed's primary contact is the Dodge County's Land and Water Conservation.
John Bohonek
County Conservationist Dodge County
Land and Water Conservation Department
127 E Oak St, Juneau, WI 53039
Phone: (920) 386-3660 Email: landcons@co.dodge.wi.us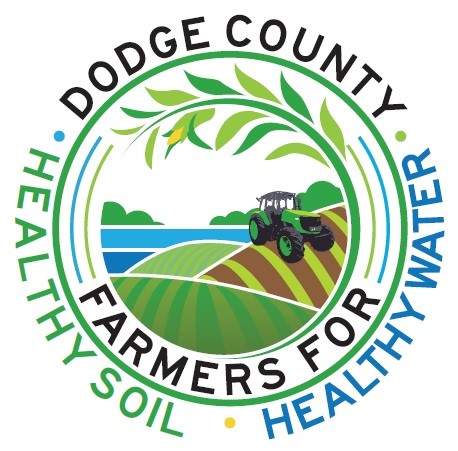 The Mission Statement of the Land and Water Conservation is:
Working together to provide education, information and technical assistance
to residents and units of government in Dodge County to protect, restore
and sustain our soil and water resources.
Last year, the Land and Water Conservation organized the Healthy Soil, Healthy Water workshop that featured well-known Certified Professional Soil Scientist, Ray Archuleta. Ray has over 30 years experience as a Soil Conservationist, Water Quality Specialist, and Conservation Agronomist with the Natural Resources Conservation Service (NRCS).
This Ray Archuleta video is very informative