Watershed Management

ATTENTION FOX LAKE PRODUCERS

Announcing the FOX LAKE SOIL HEALTH INCENTIVE PROGRAM:
We want to help you help us improve Fox Lake
The Fox Lake Inland Lake District and the Fox Lake Preservation Organization are offering producers in the Fox Lake area cost-share opportunities for implementing soil health practices on their farms. The sources of nutrients delivered to Fox Lake come from our homes, lawns, farmsteads, fields and natural areas. In short, everything touching water flowing into the lake is a potential nutrient source. We understand that we are all in this together and want to support solutions to the problems. In this light we would like to work with you to implement a suite of practices that improve soil health and reduce nutrient losses from cropland within watersheds contributing to Fox Lake.
This program is simple. If you plant cover crops within the immediate Fox Lake or Alto Creek watersheds we would like to honor those practices. Additional enhancement opportunities are First time participants, No till/Strip till, Plant Green, and alfalfa depending on location. You must plant the cover crop to qualify for any payments. We will gladly accept acres that are enrolled in other programs providing financial incentives for similar practices. Example – Dodge County Farmers Cover Crop Incentive Program.
Payments will be made after the cover crop is established and seed tags and a map is provided. With your payment will be a survey which you may share any challenges you faced, successes to report or feedback to share with other local producers. We will target payments around July 1st and December 31st to accommodate the variations in your cropping plans. If you are interested in this wonderful opportunity, please fill out the postcard provided by July 1st and return to the Fox Lake Inland Lake District. If you have any questions regarding the program you may call Tracy Zemlo (920) 928-2772 or Dale Macheel (920) 210-4863.
Your success is critical in making this project successful.


To sign up, call:
Fox Lake Inland District
(920) 928-2772
We look forward working together to improve our soil and water.
The Fox Lake watershed is approximately 35,600 acres in size, draining areas of Dodge, Fond du Lac, Green Lake, and Columbia Counties. The watershed is comprised of rolling hills and plains interspersed with wetlands. 70% of the watershed is in agricultural land use. The geology of the area consists of bedrock of sandstone and dolomite formations overlain by glacial deposits of clay silt, sand, and gravel. The major soil types are silty loams on the uplands and muck soils adjacent to stream courses and along the march areas of Fox Lake.
One concern of our watershed is the spreading of manure within our watershed. Spreading manure across producers' fields is a necessary process and does require prudence
Click here to learn more about manure spreading.
The FLILPARD's Drew Creek Report is currently our most major watershed and lake quality initiative.
Our Fox Lake watershed's primary contact is the Dodge County's Land and Water Conservation.
John Bohonek
County Conservationist Dodge County
Land and Water Conservation Department
127 E Oak St, Juneau, WI 53039
Phone: (920) 386-3660 Email: landcons@co.dodge.wi.us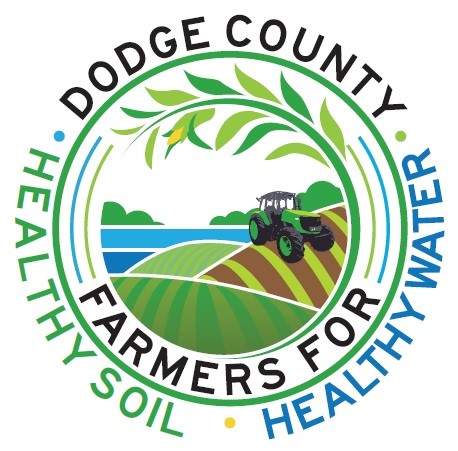 The Mission Statement of the Land and Water Conservation is:
Working together to provide education, information and technical assistance
to residents and units of government in Dodge County to protect, restore
and sustain our soil and water resources.
Last year, the Land and Water Conservation organized the Healthy Soil, Healthy Water workshop that featured well-known Certified Professional Soil Scientist, Ray Archuleta. Ray has over 30 years experience as a Soil Conservationist, Water Quality Specialist, and Conservation Agronomist with the Natural Resources Conservation Service (NRCS).
This Ray Archuleta video is very informative